End-to-End SYSPRO EDI Integration & Automation
TIE Kinetix makes it easy with our unrivaled and industry-built EDI software for SYSPRO. 
Our cloud-based solution, EDI for SYSPRO Powered by TIE Kinetix, is a scalable, affordable solution that offers a true end-to-end experience for all SYSPRO users. It comes standard with all the tools and support you need to automate manual order and invoice entry while providing enhanced flexibility so that you can remain agile in dynamic and fast-paced markets. You'll have instant access to new trading partners around the world, and you'll be perfectly situated for growth.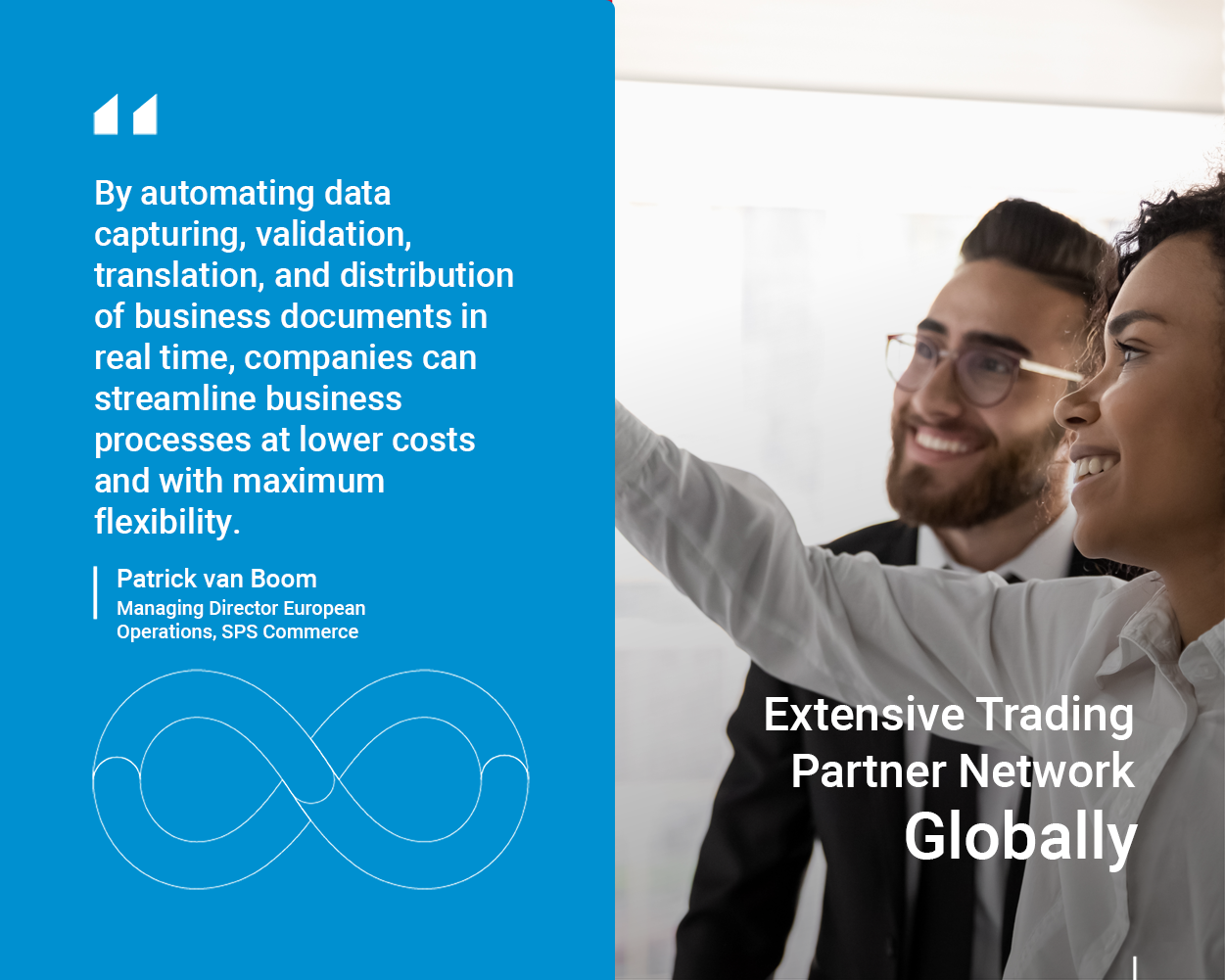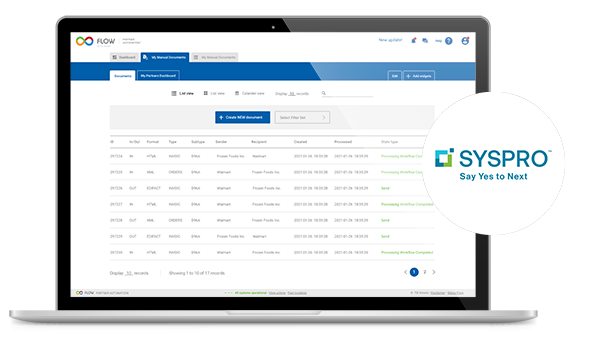 With EDI for SYSPRO Powered by TIE Kinetix, you get the best of both worlds: speedy setup and top-notch EDI software
Outsourcing EDI adds measurable value to your business by increasing productivity and lowering costs associated with business-to-business integration. And with our standard SYSPRO connection, you'll benefit from SYSPRO EDI automation in no time. In fact, you'll wonder why you ever wanted to manage EDI on your own in the first place.
Seamless SYSPRO Integration Doesn't Stop at EDI
Through our unique partnership with SYSPRO and countless SYSPRO EDI automation projects under our belt, you'll quickly benefit from best-in-class automation capabilities so you can take your mind off of EDI and use your time more efficiently within your ERP environment—no more switching between systems.
Want to incorporate just-in-time (JIT) manufacturing methods or grow your retail network? Get started with our SYSPRO-approved EDI software today.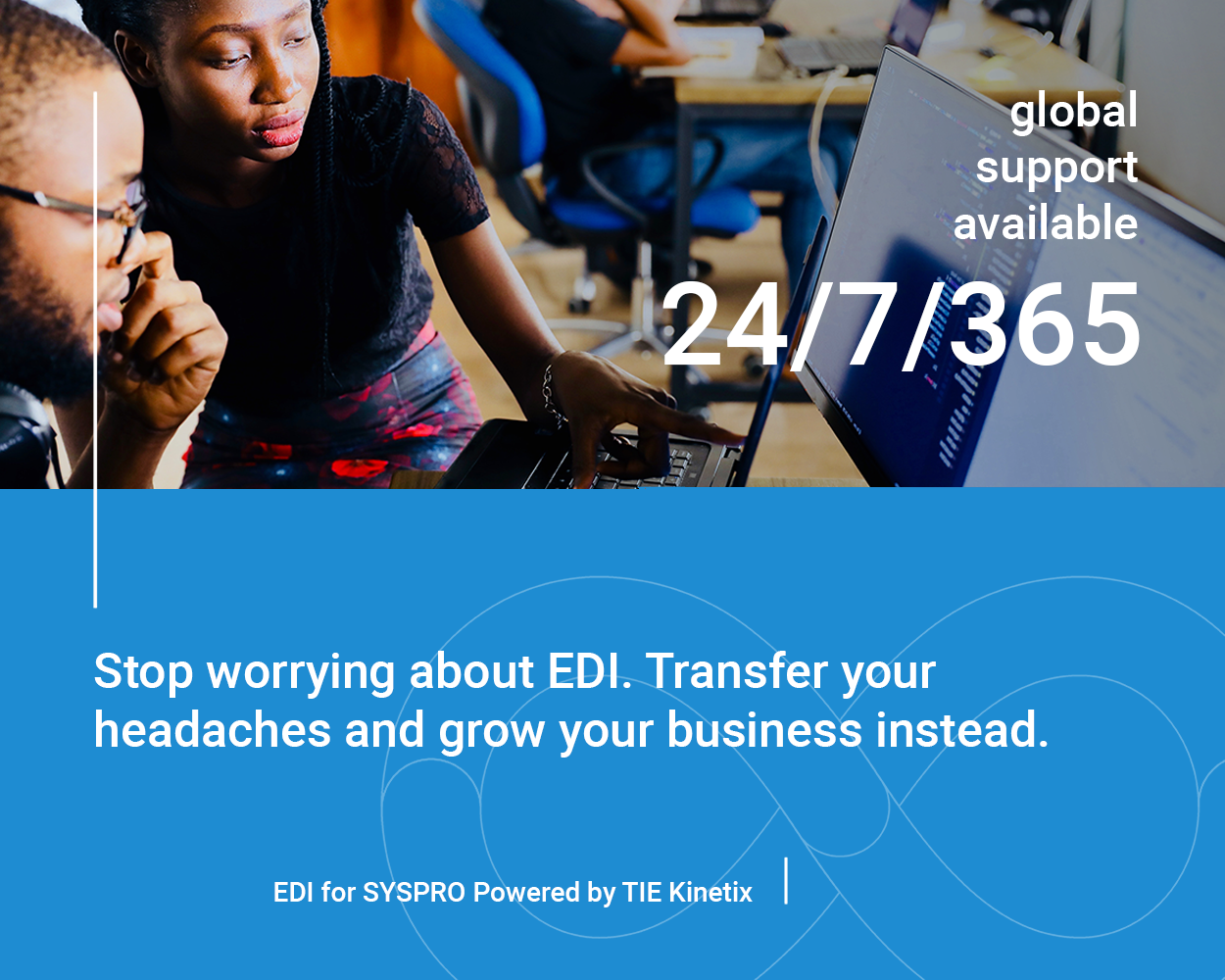 Contact Us to Learn More
Have questions? We have answers. Get in touch with us today to discover how TIE Kinetix can successfully guide your through your SYSPRO EDI project.