A Ready-Made, Fully Integrated EDI Solution for Microsoft Dynamics 365
Unlike other solutions available today, TIE Kinetix and To-Increase have partnered up to offer a true end-to-end EDI solution for Dynamics 365. That means full integration, eliminating the need for Dynamics 365 users to navigate between multiple systems to accomplish day-to-day tasks. And because the prepackaged solution is suitable for all Dynamics 365 users by default, the combined offering introduces a convenient and cost-effective alternative to traditional, labor-intensive integration methods.
The solution includes access to TIE Kinetix's FLOW Partner Automation platform as well as To-Increase's EDI Studio and Connectivity Studio—all in one contract. See below for more information.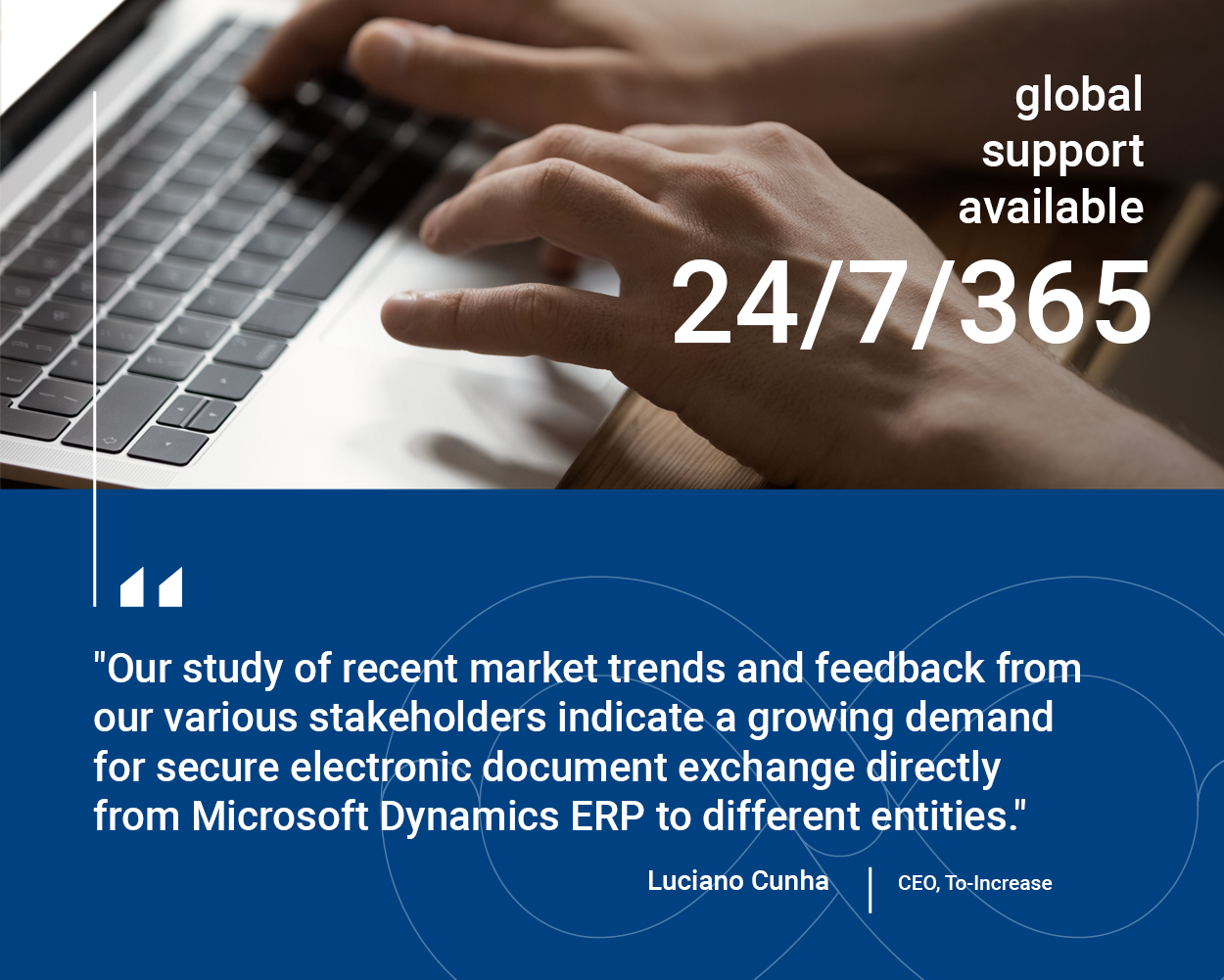 EDI Studio & Connectivity Studio by To-Increase
EDI STUDIO
To-Increase EDI Studio connects companies and eases their collaboration through EDI communication. The solution integrates fully with Microsoft Dynamics 365 for Finance & Supply Chain Management (SCM) and promotes low-overhead administration with standard configurations, tracking, and control capabilities.
CONNECTIVITY STUDIO
One of the most advanced systems integration solutions available for Microsoft Dynamics 365 for Finance & SCM, To-Increase Connectivity Studio offers a highly manageable, business-focused way to simplify the setup and management of integrations between your ERP and other business systems.
FLOW Partner Automation by TIE Kinetix
TIE Kinetix's FLOW Partner Automation has solutions for businesses of all sizes regardless of current document exchange capabilities. Our EDI-2-FLOW solution, included in our end-to-end EDI solution with To-Increase, requires no extensive IT investment. Costly on-premise software is replaced with a flexible monthly fee to fit your usage, helping you to achieve faster business transactions and automate procure-to-pay processes for full financial supply chain transparency.
With quick and easy implementation, you are directly integrated with Microsoft Dynamics 365 through To-Increase's EDI Studio and Connectivity Studio products. Additionally, you receive access to TIE Kinetix's extensive network of trading partner connections and a rich library of maps and application connectors. With FLOW, you even have the option to extend the solution to partners who are not capable of sending documents electronically. You can find all the details here.