End-to-End E-invoicing and EDI in Oracle 
Our cloud-based solution, EDI-2-FLOW, is a scalable, affordable solution that offers a true end-to-end experience for all Oracle Fusion Cloud users. 
Not only with the solution itself but with TIE Kinetix's extensive global network—you'll have instant access to new trading partners around the world and you'll be perfectly situated for growth.
Oracle Fusion Cloud users can exchange invoices (inbound and outbound) via the Peppol network, a global network that enables users to exchange business documents with all other users in the network with a single connection.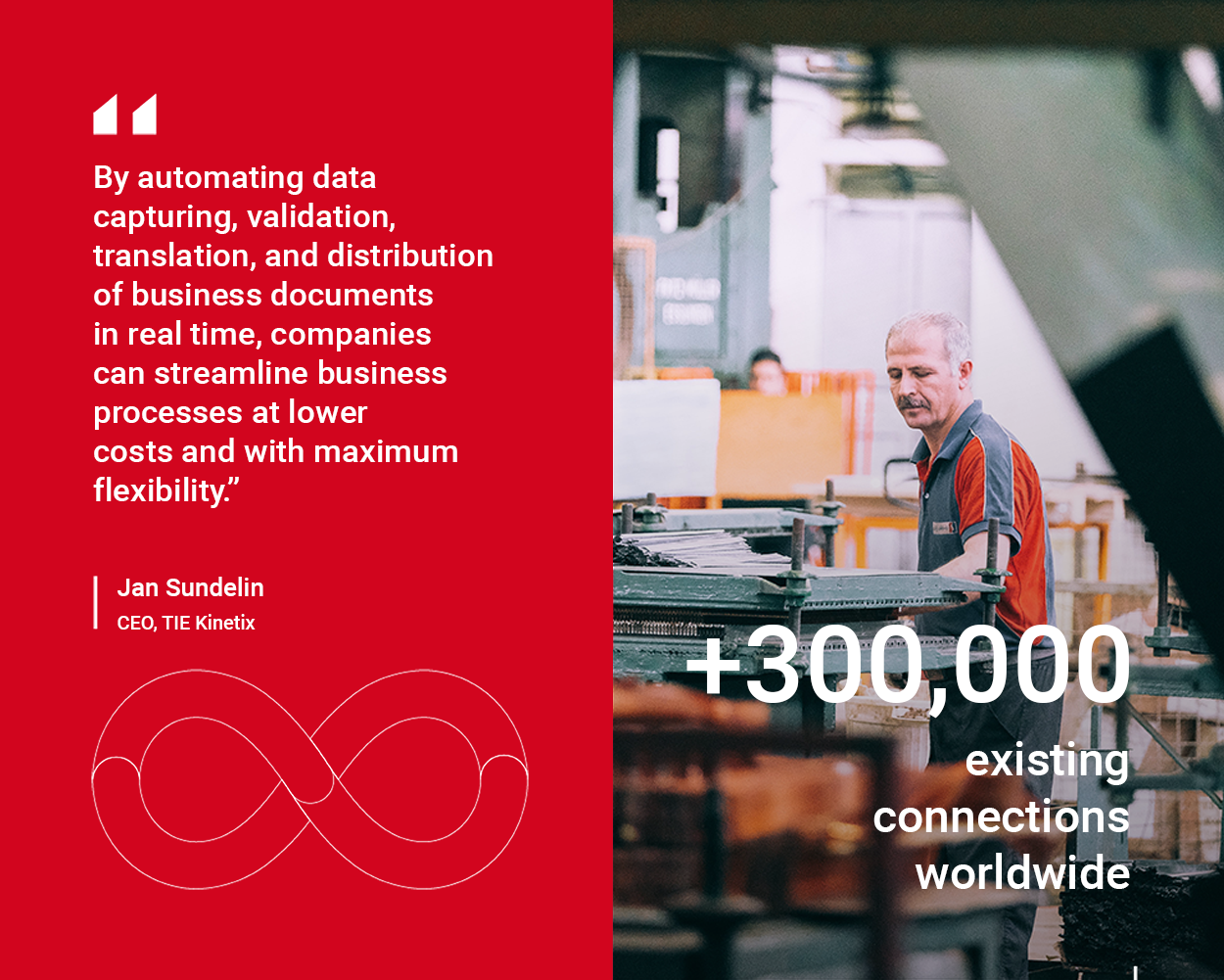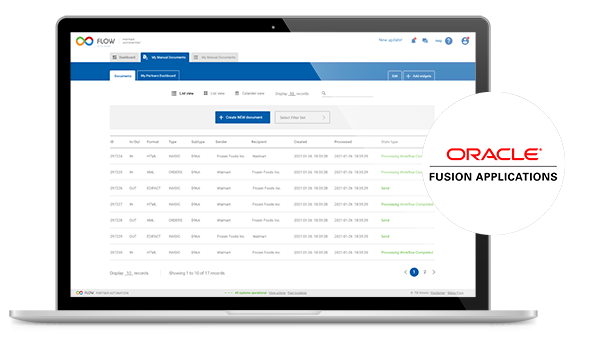 With countless Oracle Fusion Cloud EDI integrations under our belt, we've developed a standardized process to swiftly implement our highly regarded EDI software in your ERP.
Quickly benefit from best-in-class automation capabilities so you can take your mind off of EDI in Oracle Fusion Cloud and use your time more efficiently within your ERP environment—no more switching between systems. Want to incorporate just-in-time (JIT) manufacturing methods or grow your retail network?
Our TIE Kinetix FLOW Connector for Oracle Fusion Cloud is also available on Oracle Cloud Marketplace.
Get started with our Oracle-approved EDI software.
It's Time for an Upgrade
The cut-off dates for mainstream and extended support for Oracle E-Business Suite, JD Edwards, and PeopleSoft will be here before you know it. Make the most out of your new Oracle Fusion Cloud environment by implementing EDI-2-FLOW, a solution that's built to last.
Define standard and conditional business rules and carry over the existing ones
Integrate more than EDI to achieve end-to-end visibility and eliminate data silos
Benefit from unrivaled supply chain transparency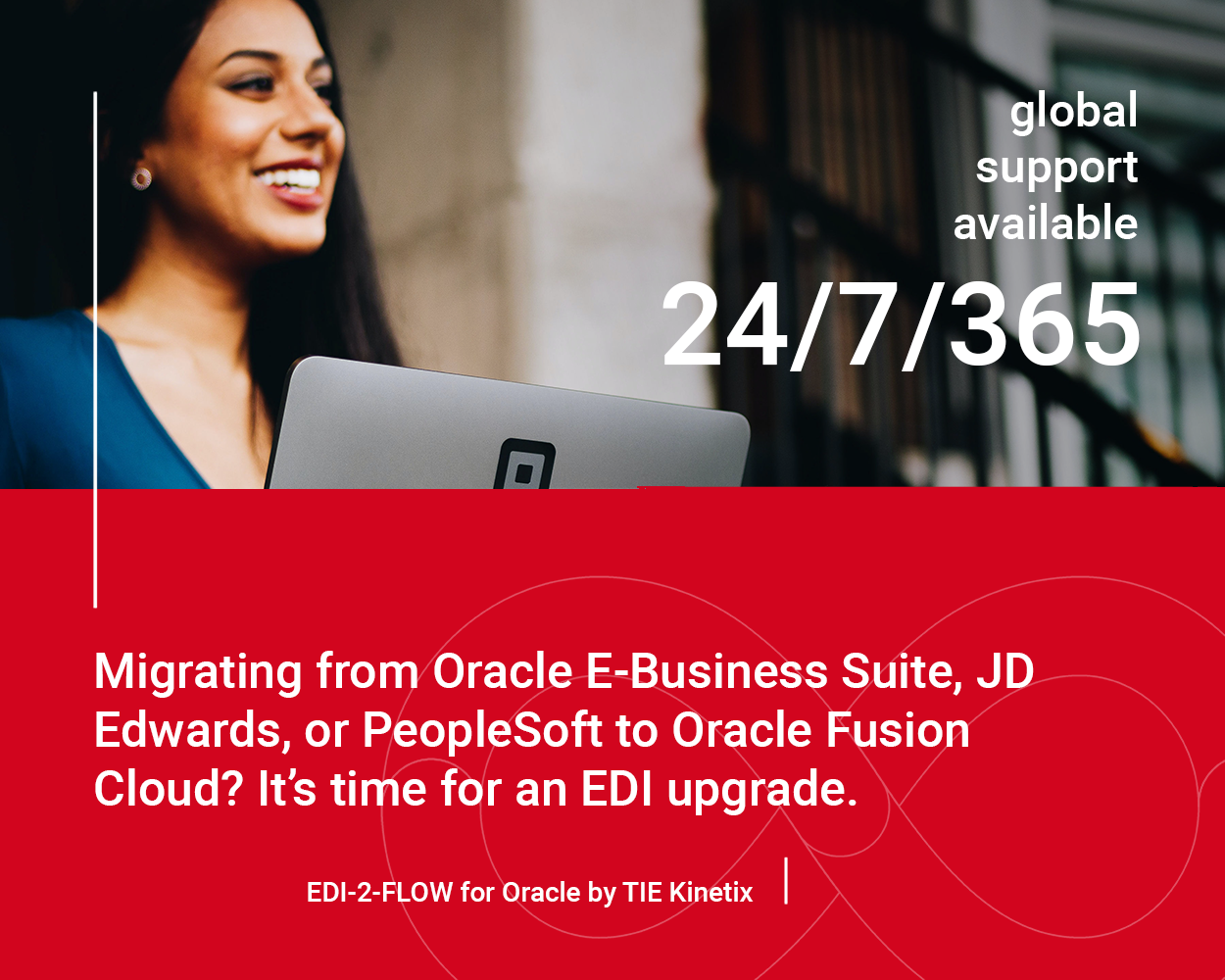 Contact Us to Learn More
Have questions? We have answers. Get in touch with us today to discover how TIE Kinetix can help you to achieve end-to-end EDI and/or e-invoicing capabilities in Oracle Fusion Cloud.