End-to-End EDI Integration in CGS BlueCherry® Software
Looking to exchange documents electronically directly from your CGS BlueCherry® ERP? TIE Kinetix makes it easy with our unrivaled BlueCherry® EDI software. As a long-standing CGS BlueCherry® EDI partner, we offer full integration capabilities within the ERP. And with an extensive portfolio of retail, fashion apparel, and consumer lifestyle products customers of all sizes, our EDI for CGS BlueCherry® software goes beyond basic functionalities; it's ready to support your retail business to the fullest.  
Our cloud-based solution, EDI for BlueCherry® Powered by TIE Kinetix, is a scalable, affordable solution that offers a true end-to-end experience for all BlueCherry® software users. It comes standard with all the tools and support you need to automate manual order and invoice entry while providing enhanced flexibility so that you can remain agile in dynamic and fast-paced markets. Even more, you'll be perfectly situated for growth. Not only with the solution itself but with TIE Kinetix's extensive global network—you'll have instant access to new trading partners around the world.
Additionally, TIE Kinetix provides VAN support to CGS BlueCherry® users who want to benefit from an industry leading network for electronic document exchange and facilitate EDI communications by with instant access to an extensive network of business partners all at once.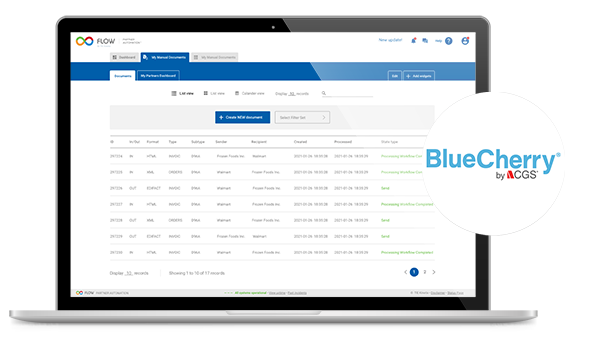 With EDI for BlueCherry® Powered by TIE Kinetix, you get the best of both worlds: speedy setup and top-notch EDI software.
Business is moving fast. If you're exchanging hundreds of documents every month (or more) and operate CGS BlueCherry® software on the back end, you know better than anyone that it's time to automate—there's no time to lose! But in order to do that, you need seamless integration and streamlined EDI in your ERP environment. This type of setup often takes a significant amount of time, but that's where TIE Kinetix's BlueCherry® EDI approach is different. 
With countless BlueCherry® EDI integrations under our belt, we've developed a standardized process to swiftly implement our highly regarded EDI software in your BlueCherry® ERP.
These capabilities simply aren't available anywhere else. Quickly benefit from best-in-class automation capabilities so you can take your mind off of EDI and use your time more efficiently within your ERP environment—no more switching between systems. Get started with our CGS-approved EDI software for BlueCherry®.
TIE Kinetix is a global service provider. That means you'll benefit from 24/7 support 365 days per year.
Providing great customer service is one of our top priorities. No matter where you're located, you can count on our dedicated support team to give you a helping hand.
1. Simplify EDI configurations.
IT can modify and set up integrations through standardized BlueCherry® software EDI configurations to easily support changing business requirements.
2. Automate time-consuming processes.
Automate BlueCherry® EDI workflows for both procure-to-pay and order-to-cash processes no matter how complex—files are flawlessly converted to XML files or any other format you may need.
3. Keep your taskforce small.
You don't have to expand your IT and/or EDI team to keep the ball rolling. With EDI for BlueCherry®, your current team can refocus on the bigger picture. From the initial implementation to ongoing exchanges, have the confidence that everything will be taken care of by a trusted CGS EDI partner: TIE Kinetix.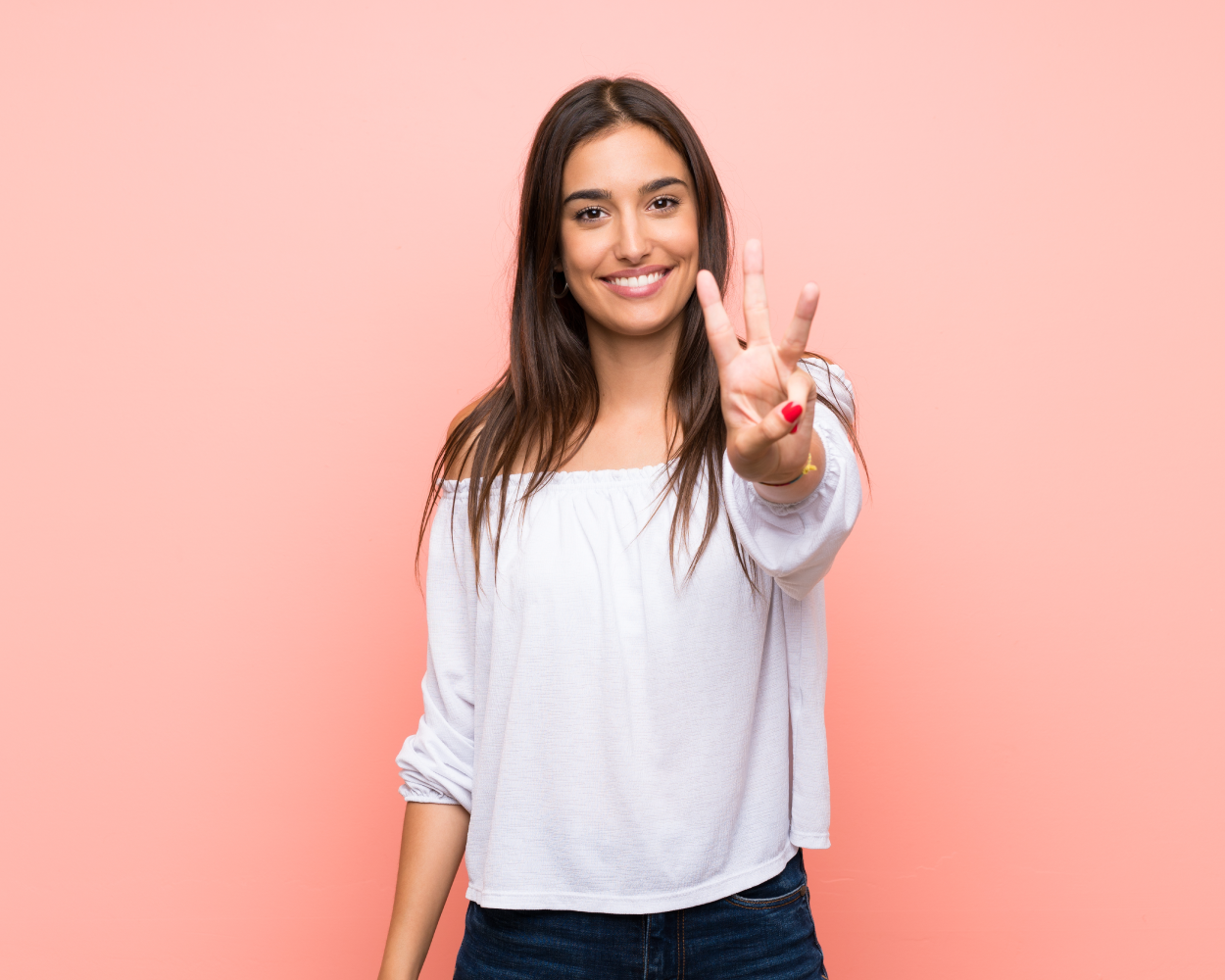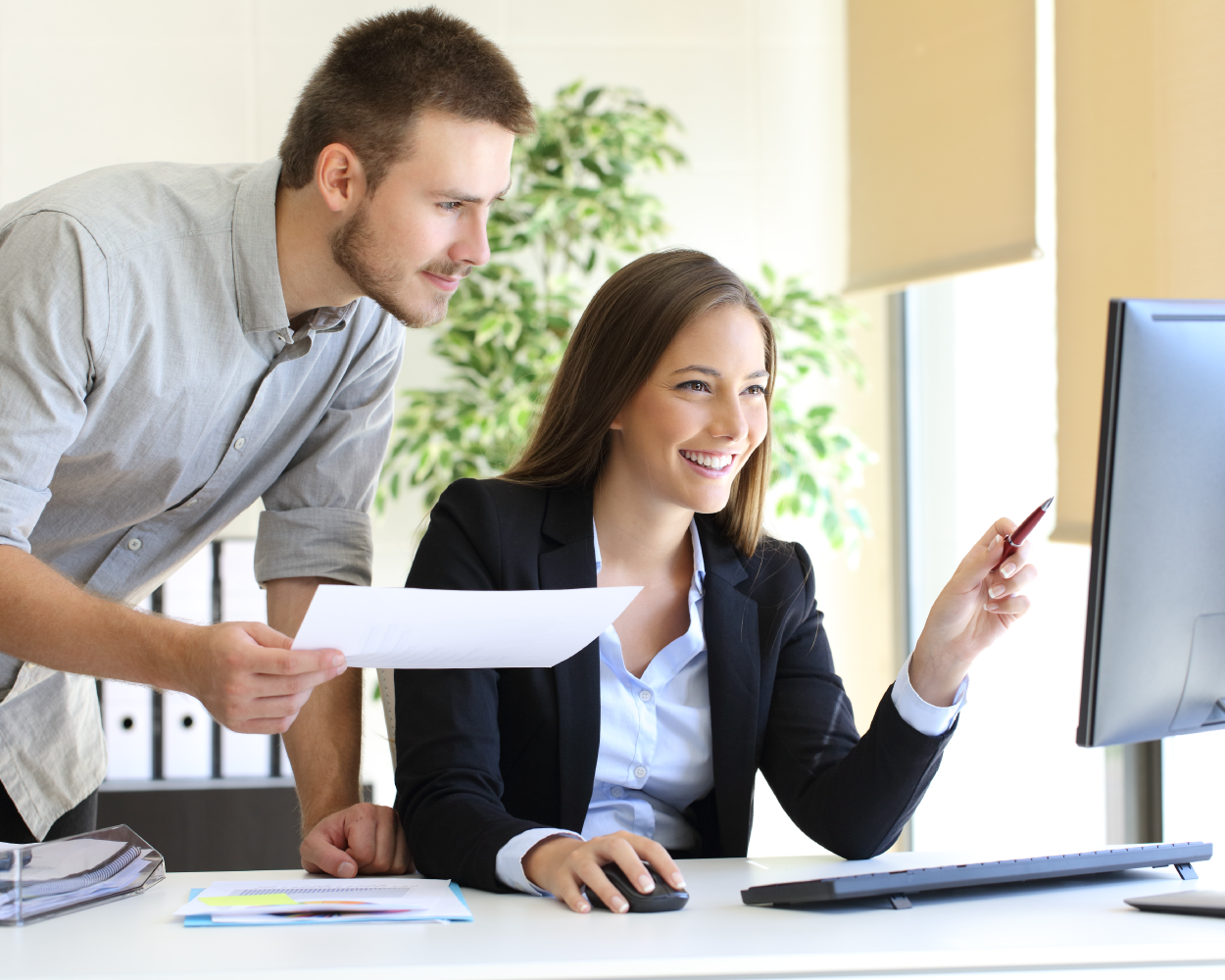 4. Manage everything in one place.
Eliminate the need to work outside of your BlueCherry® environment—inventory management, order management, transportation and logistics, you name it, you can handle it directly within your ERP.
5. Avoid avoidable mistakes.
Ensure payment accuracy with top-notch validation techniques for purchase orders (POs), invoices, and all other documents worthy of a cross-check. XML and all other document structures will always be verified.
6. Define business rules.
Define standard and conditional business rules for BlueCherry® EDI with consideration for all pre-existing business rules within your ERP.
7. Automate error handling.
Receive alerts before it's too late and only take action within your ERP when it's absolutely necessary. Benefit from reduced errors and chargebacks.
8. Transfer your headaches.
You can stop worrying about (inter)national trading partner requirements—map creation, compliance checks, general updates, and so on. We take care of everything, and with 34+ years' experience, you're in good hands. 
9. Rapidly onboard trading partners.
With TIE Kinetix, you'll soon realize that many organizations are already connected. Our extensive trading partner network, in combination with our unique partnership with CGS, will increase successful connections for both new and existing partners.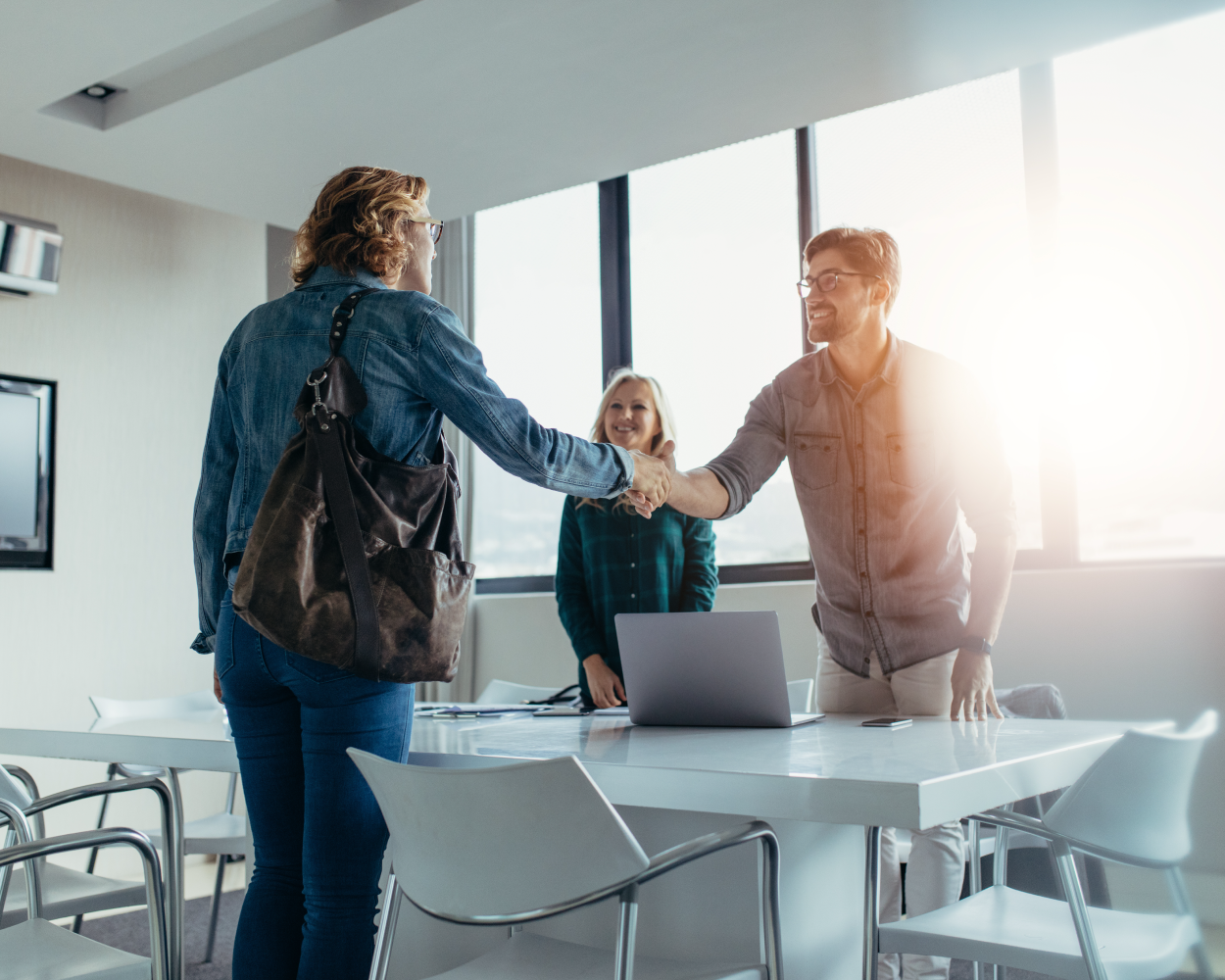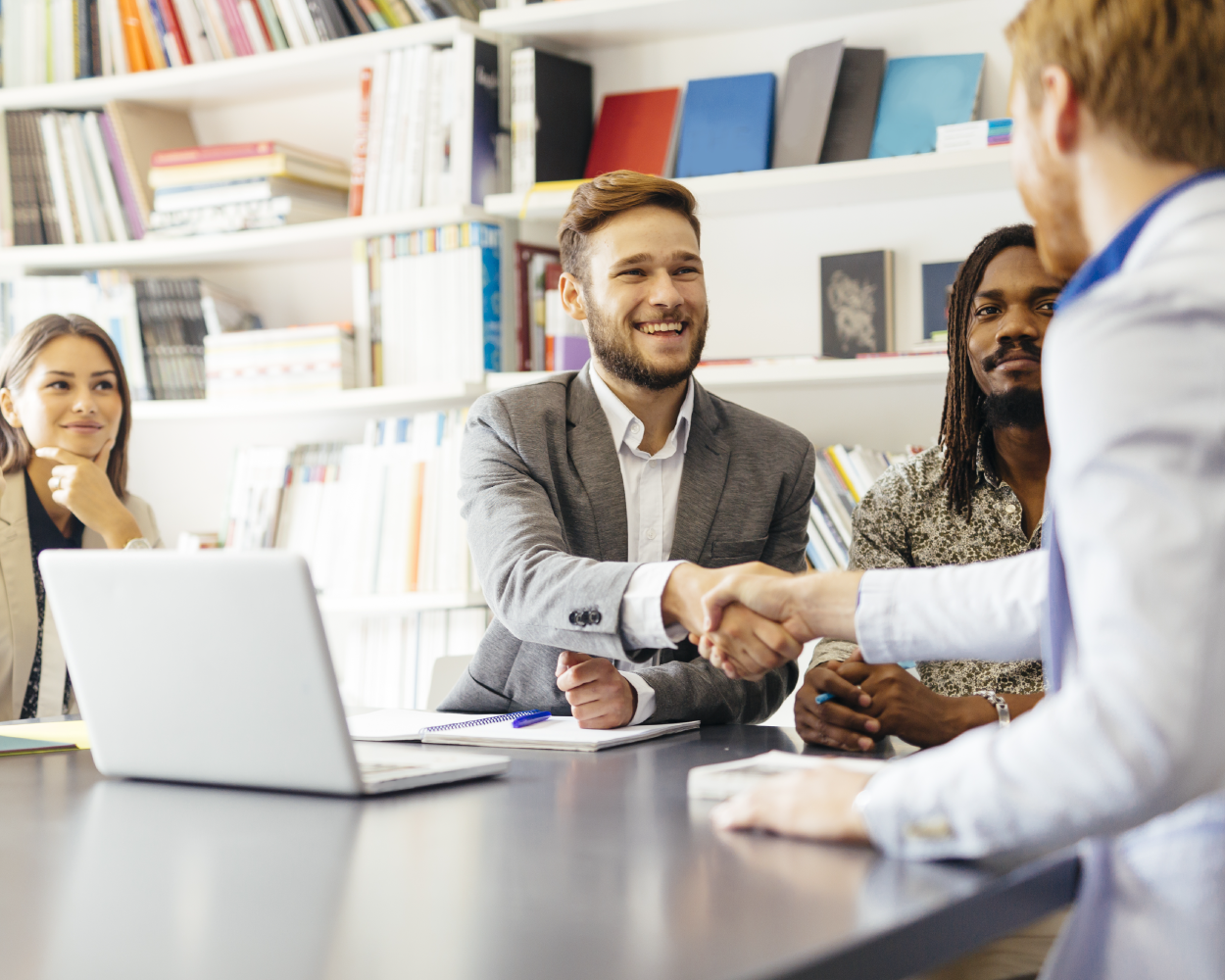 10. Integrate with e-commerce software.
Go beyond EDI connections with trading partners in your BlueCherry® ERP—integrate with your e-commerce software, third-party logistics providers (3PLs), and more to achieve end-to-end visibility and eliminate data silos.
11. Grow your business.
Seamless BlueCherry® EDI integration offers unrivaled supply chain transparency and populates data you can use to drive strategic decisions across the board.
12. Expand your capabilities.
Why stop at EDI? At TIE Kinetix, we believe in 100% supply chain digitalization. Additional modules available within our FLOW platform enable you to exchange documents with all your trading partners (regardless of size), from PDF conversion to manual data entry via your personalized supplier portal.
Contact Us to Learn More
"Why would I recommend FLOW? Oh, well, that's easy. It gives me peace of mind. It's working in the background, it's doing its job. I can't remember the last time I logged on to the support portal." –Martin Robinson, Supply Chain IT, Rentokil Initial
Have questions? We have answers. Get in touch with us today to discover how TIE Kinetix can successfully guide your through your EDI project with CGS BlueCherry® software.