End-to-End EDI Integration in CGS BlueCherry®
Our cloud-based solution, EDI for BlueCherry® Powered by TIE Kinetix, is a scalable, affordable solution that offers a true end-to-end experience for all BlueCherry® software users. Not only with the solution itself but with TIE Kinetix's extensive global network—you'll have instant access to new trading partners around the world, and you'll be perfectly situated for growth.
Additionally, TIE Kinetix provides VAN support to CGS BlueCherry® users who want to benefit from an industry leading network for electronic document exchange and facilitate EDI communications by with instant access to an extensive network of business partners all at once.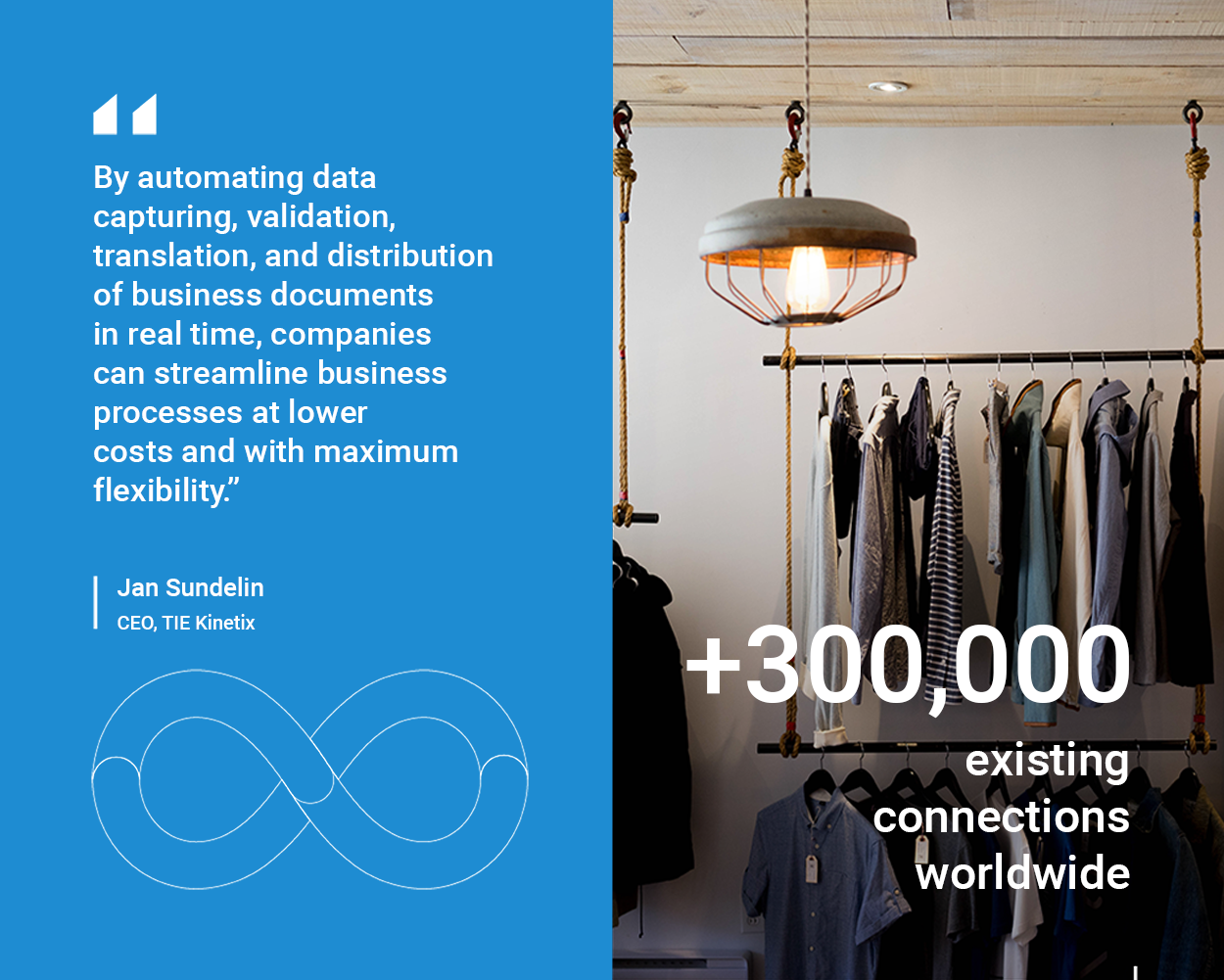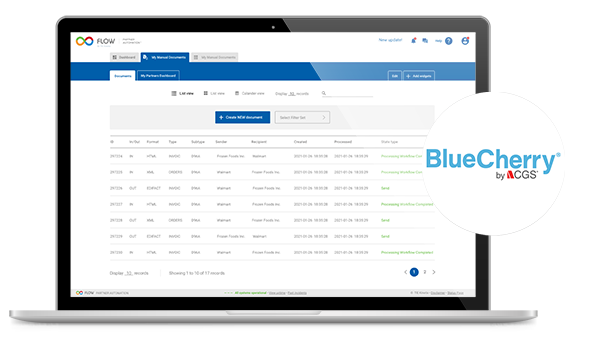 With EDI for BlueCherry® Powered by TIE Kinetix, you get the best of both worlds: speedy setup and top-notch EDI software.
Business is moving fast. If you're exchanging hundreds of documents every month (or more) and operate CGS BlueCherry® software on the back end, you know better than anyone that it's time to automate—there's no time to lose! But in order to do that, you need seamless integration and streamlined EDI in your ERP environment. This type of setup often takes a significant amount of time, but that's where TIE Kinetix's BlueCherry® EDI approach is different. 
Implement Our EDI Software in Your BlueCherry® ERP
With countless BlueCherry® EDI integrations under our belt, we've developed a standardized process to do so. These capabilities simply aren't available anywhere else.
Quickly benefit from best-in-class automation capabilities so you can take your mind off of EDI and use your time more efficiently within your ERP environment—no more switching between systems. Get started with our CGS-approved EDI software for BlueCherry®.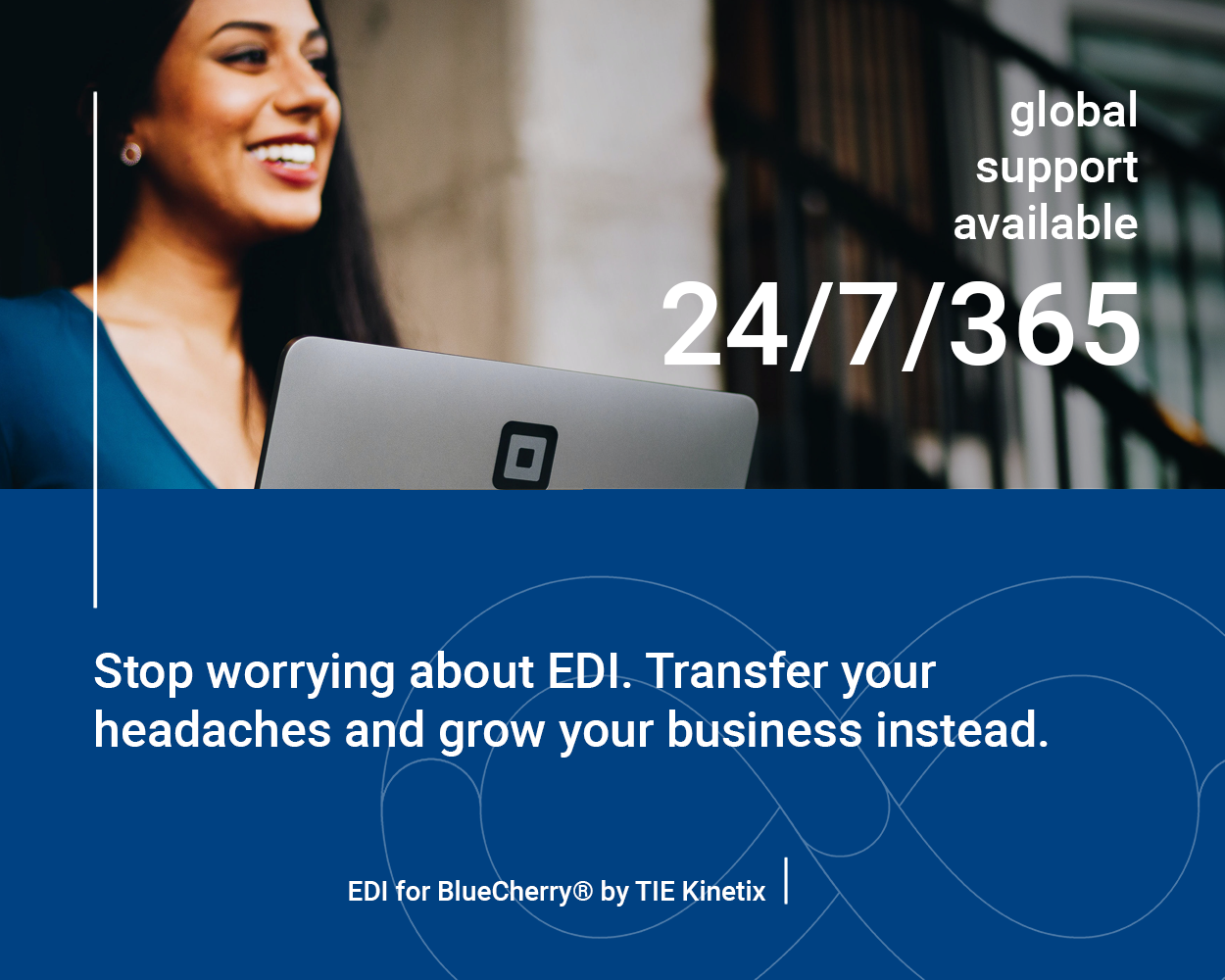 Contact Us to Learn More
Have questions? We have answers. Get in touch with us today to discover how TIE Kinetix can successfully guide your through your EDI project with CGS BlueCherry® software.