End-to-End EDI Integration in D365 Finance & SCM
EDI-2-FLOW for Dynamics 365 is scalable and affordable. It comes standard with all the tools and support you need to automate manual order and invoice entry while providing enhanced flexibility so that you can remain agile in dynamic and fast-paced markets.
Even more, you'll be perfectly situated for growth. Not only with the solution itself but with TIE Kinetix's extensive global network—you'll have instant access to new trading partners around the world.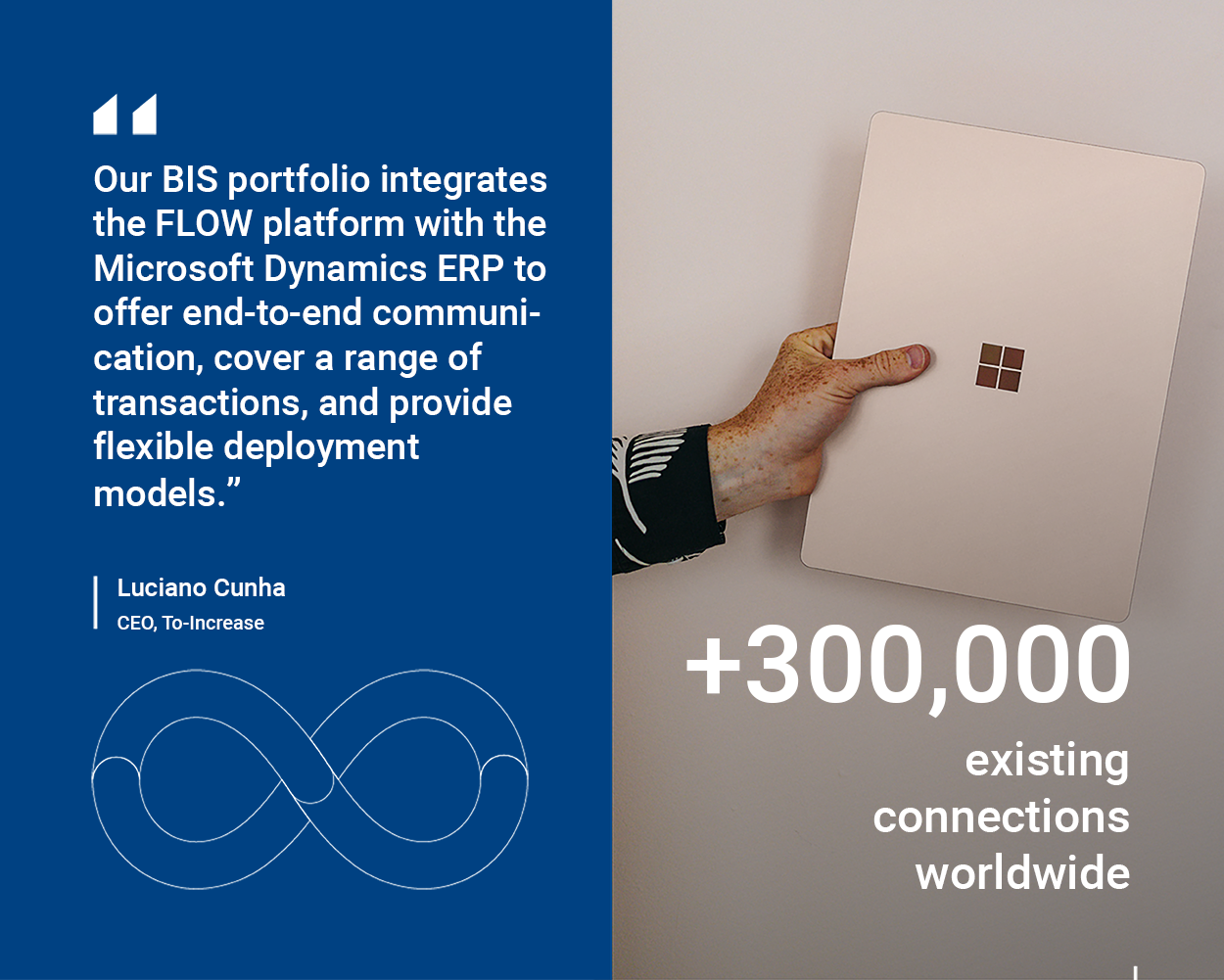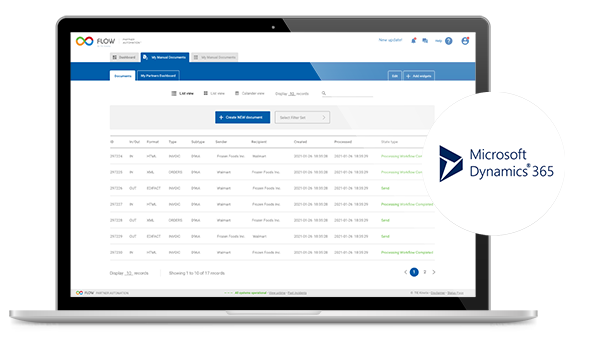 Out-of-the-Box
EDI-2-FLOW for Dynamics 365 Finance & SCM is ready to go. The question is, are you?
Business is moving fast. If you're exchanging hundreds of documents every year (or more) and operate D365 Finance & SCM on the back end, it's time to automate. But in order to do that, you need seamless integration in D365. Lucky for you, that's exactly what we do. Keep reading or view our Microsoft AppSource listing. 
Get with the Times
The cut-off dates for mainstream and extended support for Dynamics AX will be here before you know it. With EDI-2-FLOW for Dynamics 365, the transition is seamless. 
Define standard and conditional business rules and carry over the existing ones
Integrate more than EDI to achieve end-to-end visibility and eliminate data silos
Benefit from unrivaled supply chain transparency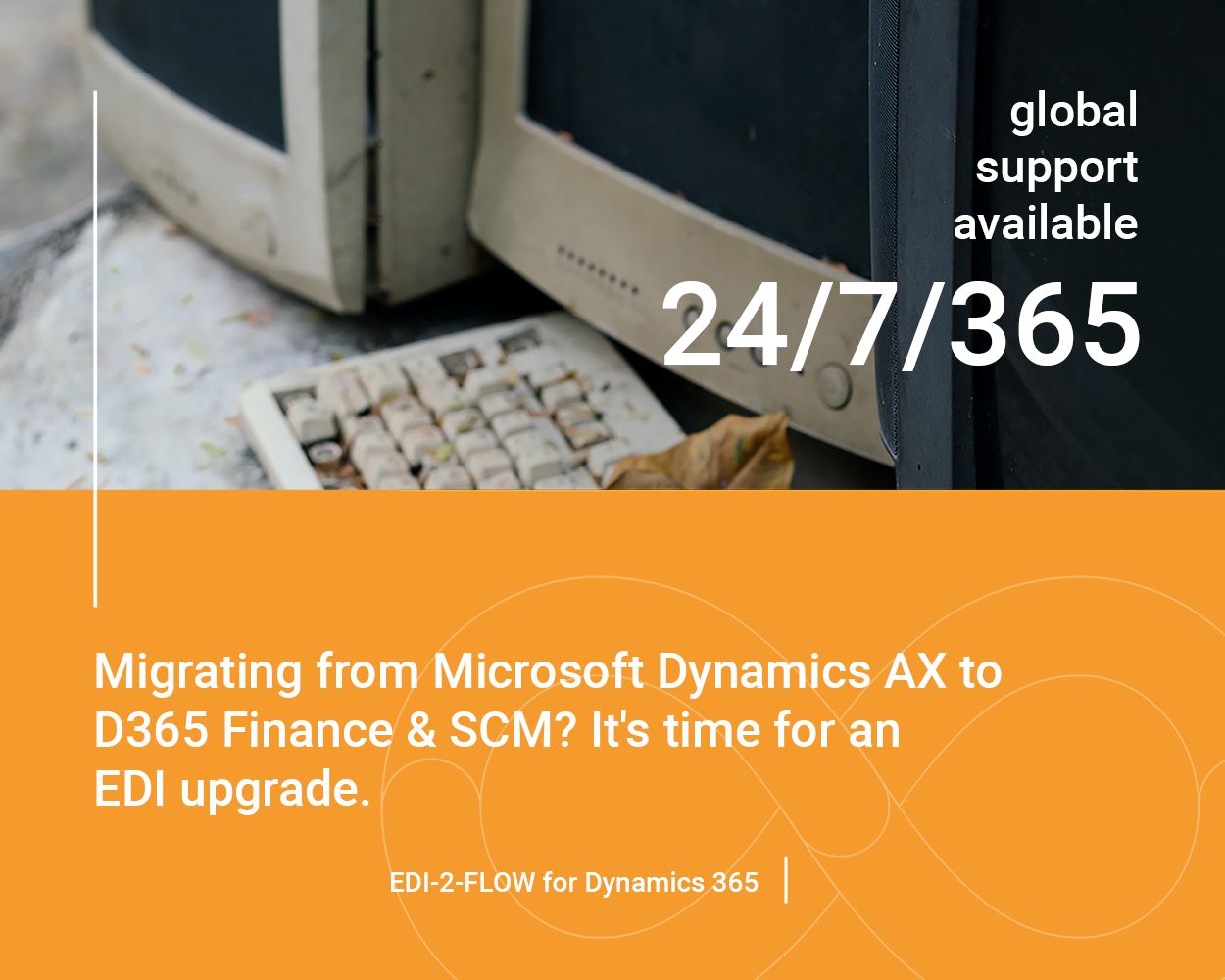 Contact Us to Learn More
Have questions? We have answers. Get in touch with us today to discover what EDI-2-FLOW for Dynamics 365 can do for your organization.