End-to-End Exact EDI Integration
As a long-standing Exact EDI partner, we offer full integration capabilities for both Exact Online and Exact Globe.
Our cloud-based solution, EDI-2-FLOW, is scalable and affordable. It comes standard with all the tools and support you need to automate manual order and invoice entry while providing enhanced flexibility so that you can remain agile in dynamic and fast-paced markets. Even more, you'll be perfectly situated for growth.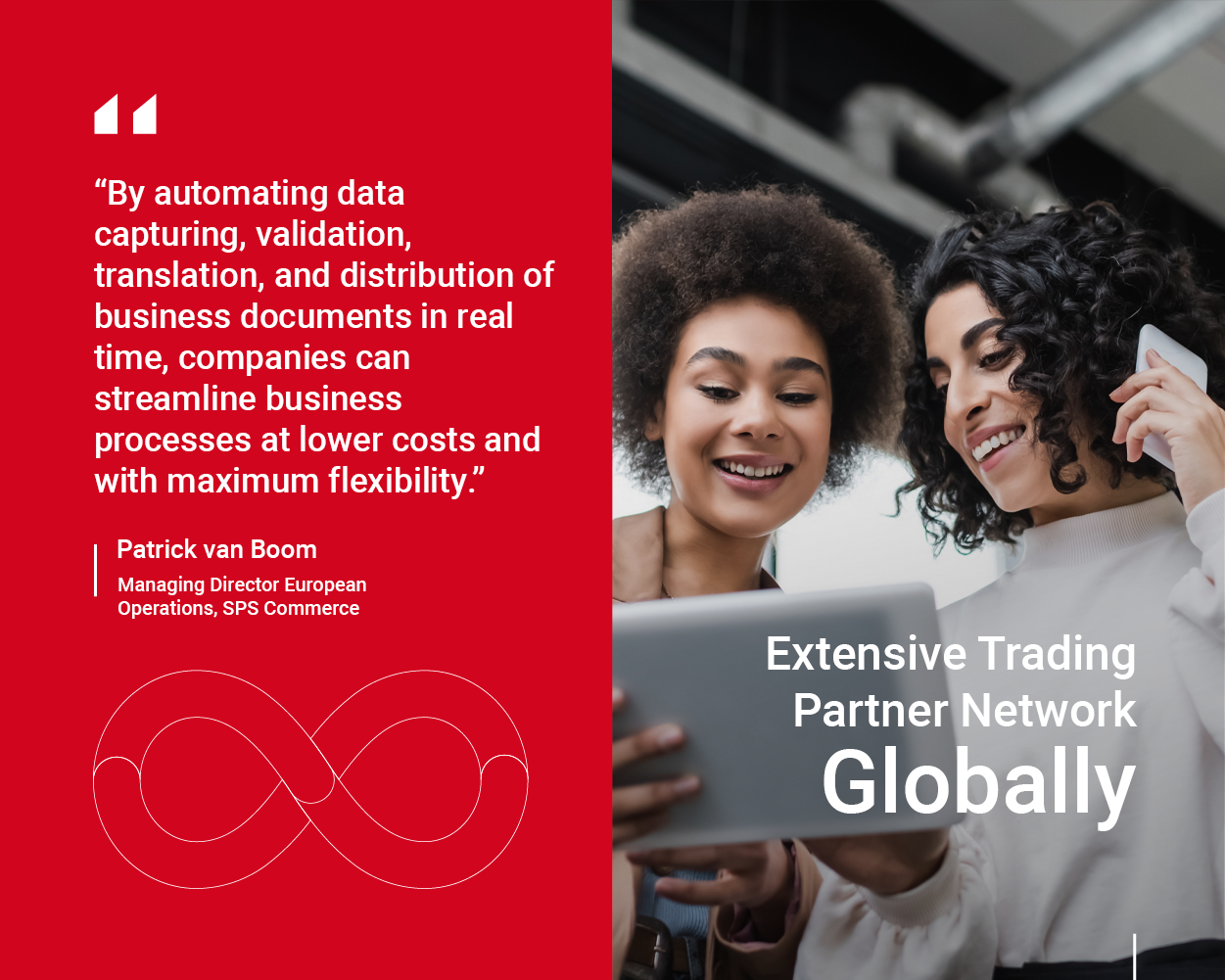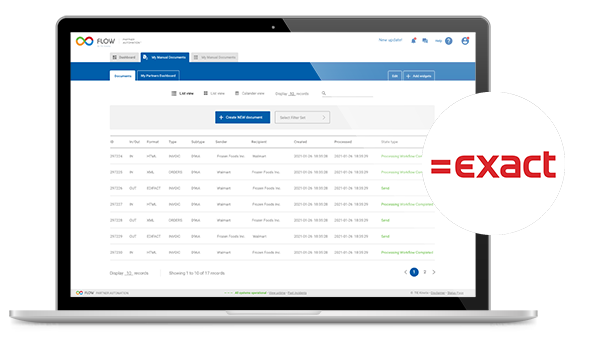 Quick & Easy
Business is moving fast. If you're exchanging hundreds of documents every year (or more) and operate Exact Online or Exact Globe on the back end, you know better than anyone that it's time to automate. With TIE Kinetix, you'll skip the lengthy implementation phase and benefit from seamless integration and streamlined EDI in your Exact environment. 
Think Bigger
Seamless Exact integration doesn't stop at EDI.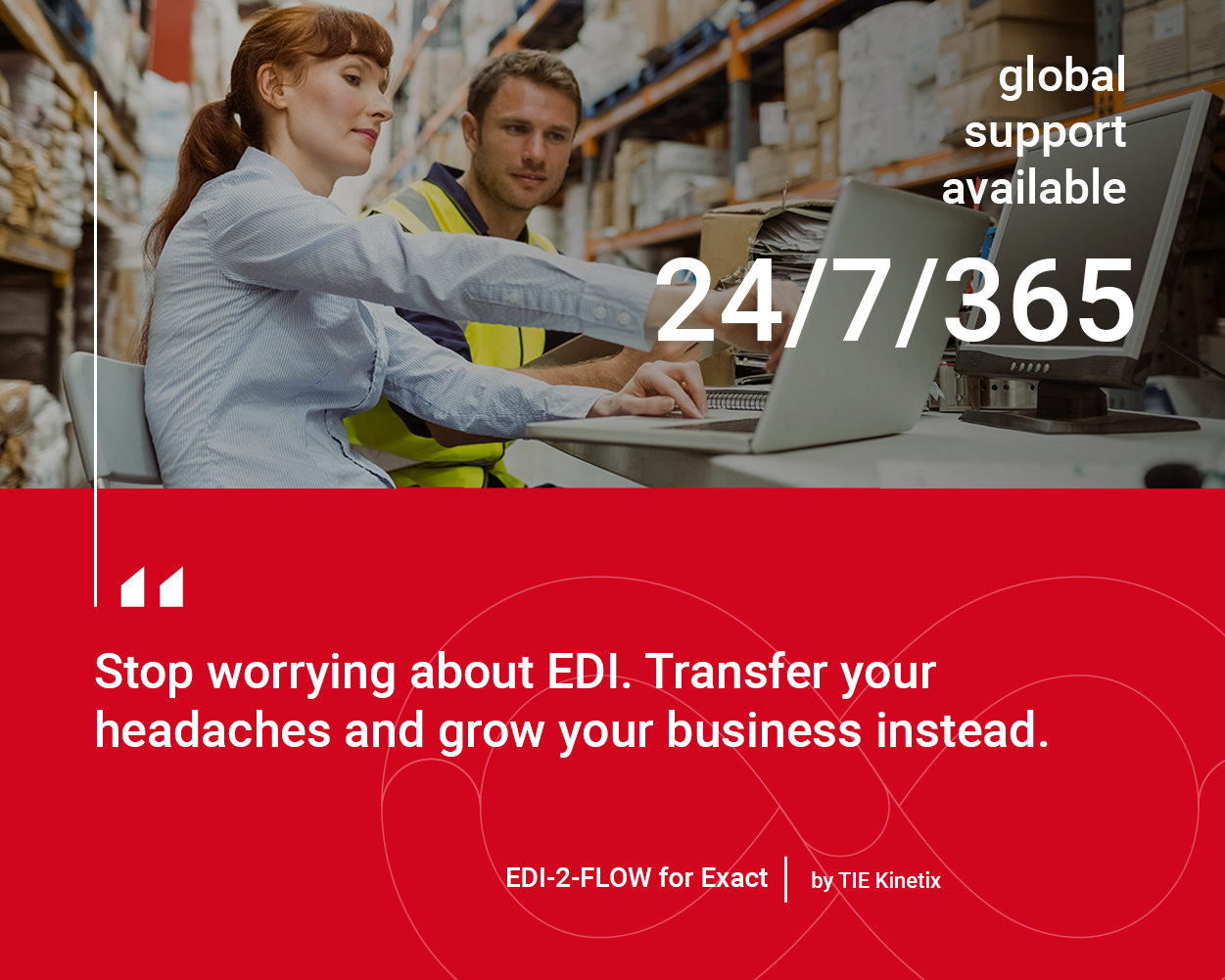 Contact Us to Learn More
Have questions? We have answers. Get in touch with us today to discover how TIE Kinetix can successfully guide your through your Exact EDI project.