See who uses the TIE Business Network
Our Next-Generation EDI (and e-invoicing) network can connect you with any of your trading partners. View our ongoing directory of retailers, distributors, 3PLs, municipalities, governmental institutions and more.
The TIE Business Network (TBN) takes away the complexity of trading partners doing business with each other have their own ERP/financial systems, document formats, and connectivity installed for sending and receiving these documents.
Join the TIE Business Network today and start exchanging your documents with your trading partners!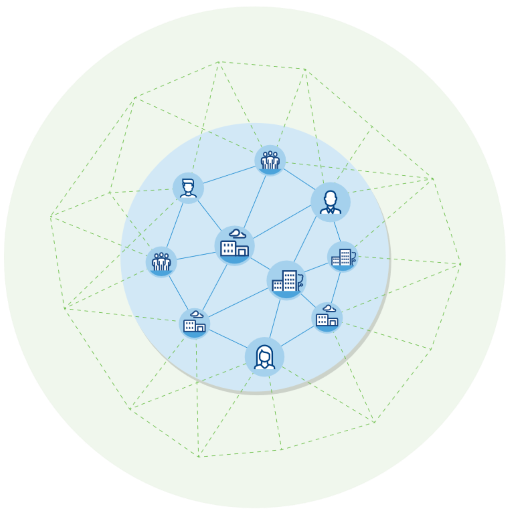 Fashion & More (BE)
Send to Fashion & More (BE) via the Peppol network
-    Invoice (Peppol BIS)
 

FOD Financiën (BE)
Send to FOD Financiën (BE) via the Peppol network
-    Invoice (Peppol BIS)
 

Fonq
Send to Fonq
-    Order Response (ORDRSP)
 

Fujifilm
Receive from Fujifilm
-    Invoice (INVOIC)
Send to Fujifilm
-    Purchase Order (ORDERS)
 

Galeria Kaufhof
Send to Galeria Kaufhof
-    Dispatch Advice (DESADV)
 

Gemeente 's-Hertogenbosch (NL)
Send to Gemeente 's-Hertogenbosch (NL) via the Peppol network
- Invoice (Peppol BIS)
 

Gemeente Aa en Hunze (NL)
Send to Gemeente Aa en Hunze (NL) via the Peppol network
-    Invoice (Peppol BIS)
 

Gemeente Aalsmeer (NL)
Send to Gemeente Aalsmeer (NL) via the Peppol network
-    Invoice (Peppol BIS)
 

Gemeente Aalten (NL)
-    Invoice (Peppol BIS)

Gemeente Achtkarspelen (NL)
Send to Gemeente Achtkarspelen (NL) via the Peppol network
-    Invoice (Peppol BIS)
 

Gemeente Alblasserdam (NL)
Send to Gemeente Alblasserdam (NL) via the Peppol network
- Invoice (Peppol BIS)
 

Gemeente Albrandswaard (NL)
Send to Gemeente Albrandswaard (NL) via the Peppol network
- Invoice (Peppol BIS)
 

Gemeente Alkmaar (NL)
Send to Gemeente Alkmaar (NL) via the Peppol network
- Invoice (Peppol BIS)
 

Gemeente Almelo (NL)
Send to Gemeente Almelo (NL) via the Peppol network
- Invoice (Peppol BIS)
 

Gemeente Almere (NL)
Send to Gemeente Almere (NL) via the Peppol network
-    Invoice (Peppol BIS)